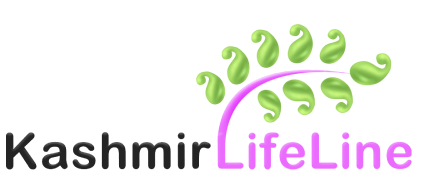 We are
non-judgemental, maintain confidentiality and anonymity

and provide contextual support and free space.
Our
Location
Address:
M.E.T Lane Baghat Barzulla, Srinagar,
India, Jammu and Kashmir
190005
We are here for you
1800 180 70 20 | Sunday to Thursday, 10am - 5pm
We are your companion in crisis
اتوار سے جمعرات، صبح 10 بجے سے شام 5 بجے 20 70 180 1800 |
بحران میں ہم آپ کے ساتھی ہیں۔
FAQs
What is KLL?
Kashmir Lifeline is a mental health organisation based in Kashmir which offers counselling services by telephone, face-to-face and online sessions to support people experiencing emotional and psychological distress. It also provides mental health training and awareness programmes for primary health care providers (ICDS workers, ASHA workers and paramedics), school and university students.
The services are run by professional and trained counsellors, clinical psychologists and educationists, from Sunday to Thursday, 10.00 AM to 5.00 PM.
How can I book an appointment?
You can call us on our toll free number 1800 180 70 20,
email us at kashmirlifeline@kashmirlifeline.org
anytime between 10.00 AM to 5.00 PM, Sunday to Thursday to book an appointment
What can I talk about here?
Anything that is bothering you, that you are not able to share with anyone.
Do I need to tell you my name?
No, we don't need to know your real/ full name. Its okay, if you don't want to reveal your name.
Will my number be recorded?
No, all calls on the helpline are anonymous. We can't see your number when you call on our toll free number 1800 180 70 20
In which languages are your services available?
Our trained counsellors are comfortable to speak in English, Kashmiri, Urdu and Hindi.
Can I visit you and seek face to face counselling services?
Yes, we offer face-to-face counselling at our main centre in Baghat, Srinagar.
Will you share what I have spoken about with my family or friends?
We maintain confidentiality with each of our clients. We don't share anything with your family or friends without your consent.
Will you give me advice?
We don't give advice to solve your problems. We explore ways you can work on your concerns and manage them with our support.